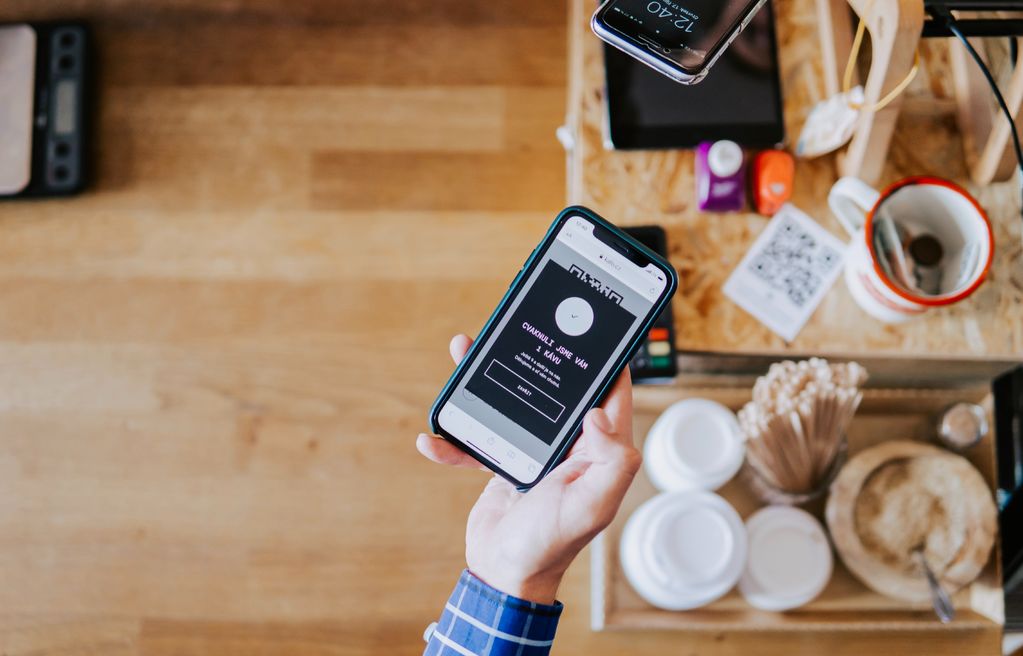 Building a mobile app for your restaurant? Make sure you include these 9 features!
A mobile app is a powerful communication and marketing channel for any business, including your restaurant. It enables you to communicate directly and interact more frequently with your customers, and it creates opportunities to reach out to prospects. If you want to know more about how a mobile app can benefit your business, check our post Why your restaurant needs a mobile app.
The question is, how do you build a mobile app that improves the customer experience? We believe that the following 9 features will provide true value to your customers and yield positive returns for your business:
1. Menu
Including your menu is a no-brainer, but it would be weird not to mention it, right? The first thing to ensure is that your menu is laid out in a way that makes sense so that it's easy to search through. Creating distinct categories for different types of dishes, drinks, or cuisines will help with that. Customers will be able to explore your menu quickly and discover new or popular dishes. 
Then, you also need to make your plates look attractive. Even if your loyal customers already know what your dishes taste like, you want them to try something new occasionally. To achieve this, create an enticing description for each dish, highlight the key ingredients, and add a photo to drive your point home.
Lastly, as proud of your dishes as you might be, you should allow customers to customize their orders. Let them choose their favorite side dish, assemble an item from scratch (like pizza), or eliminate ingredients they don't like or are allergic to. 
2. Table reservation, online delivery, and order ahead
Make all your services available through the mobile app to accommodate your customers' varying needs. Enable online food ordering for customers who want their food delivered at home, order ahead for those who prefer to pick it up from your location, and table reservation for those who will dine in.
3.Geolocation
Geolocation will help you increase foot traffic and serve your customers better. Using related technology, your mobile app will be able to spot customers who are close to your restaurant and send them a notification to communicate an offer that will drive them to your restaurant. Similarly, the app can notify your staff when a customer with a pick-up order is approaching. This way, they can prepare the order in time and not keep the customer waiting. 
4. Push notifications
Push notifications will enable you to communicate a message in a fast and upbeat manner. Let customers know of new dishes and offers, how close they are to getting their next reward when their order has left the store or is ready for pick-up, and much more. 
Although push notifications are short and can be read automatically, sending too many annoys customers. To avoid making your customers hit the "disable notifications" button, use them in moderation, and only when they really serve a purpose.
5. One-click payment
Before the rise of online shopping, we used to walk all the way to the store, speak with a salesperson, and even try the product out. We did all this without complaining. And now, having to fetch our credit card to complete an online purchase just seems outrageous! 
The same is true for food ordering. Customers are busy, impatient, and, admittedly, a bit spoilt too. Therefore, all orders placed via your app should be completed fast and securely. Allow customers to use the payment method of their choice and save their details so that they can complete future orders with just one click. 
6. Social media integration
Social media is currently the most effective tool to advertise your business, especially to a young audience. Your social media profiles are the number one channel through which you can communicate directly with your customers, engage them, and spread the word about your restaurant. 
Connect your Facebook and Instagram profiles so that customers can share photos, post reviews, and participate in competitions. However they engage with you on social media, their actions will be shared and viewed by their friends or followers. This is basically free advertising for your restaurant. 
7. Order tracking
A feature that's gaining popularity among restaurant mobile apps, order tracking gives your business a competitive advantage and your customers one more reason to trust you. To find out more about how order tracking elevates the customer experience, read our post 5 reasons you should enable order tracking for online food orders.
8. Feedback button 
The feedback button might not add to the customer experience in the typical sense. However, it plays an enormous role in improving it in the future. 
Find out how your customers feel about the online ordering process, the quality of your food, the dining environment, and other key aspects that affect customer satisfaction. Ask how you can improve your mobile app as well.
Soliciting feedback shows respect for your customers and your business. It's an implied promise that your services will continue to improve. And, after all, it's best to listen directly to what disgruntled customers have to say before they leave a negative review for everyone to see.
9. Loyalty reward program
A smart loyalty reward program coupled with a mobile app can be a real game-changer for a restaurant.
Why? Rewards offer your customers a tangible benefit, such as a discount. Customers who get rewarded for their loyalty feel more connected to your business and are more likely to recommend you to others. They also tend to spend more per order, especially when they're close to getting a reward.
How? Reward your customers instantly with discounts, exclusive offers, and gifts on special occasions. Alternatively, you can work with a point collection system and reward customers once they collect a certain amount of points.
Think bigger: Expand the application of your loyalty reward program. Reward customers for leaving a review, referring a friend or connecting with you on social media. 
Food for thought 
Think of your restaurant mobile app as a tech tool that addresses a modern customer base. These customers have certain expectations regarding intuitiveness, elegance, and usefulness. Therefore, before adding or excluding a feature from your mobile app, ask yourself how it will impact the overall user experience. 
What's the best way to offer online food delivery to your customers? Should you sign up for a third-party service or build your own system? This post explains why it's in your best interest to build your own online food ordering system.