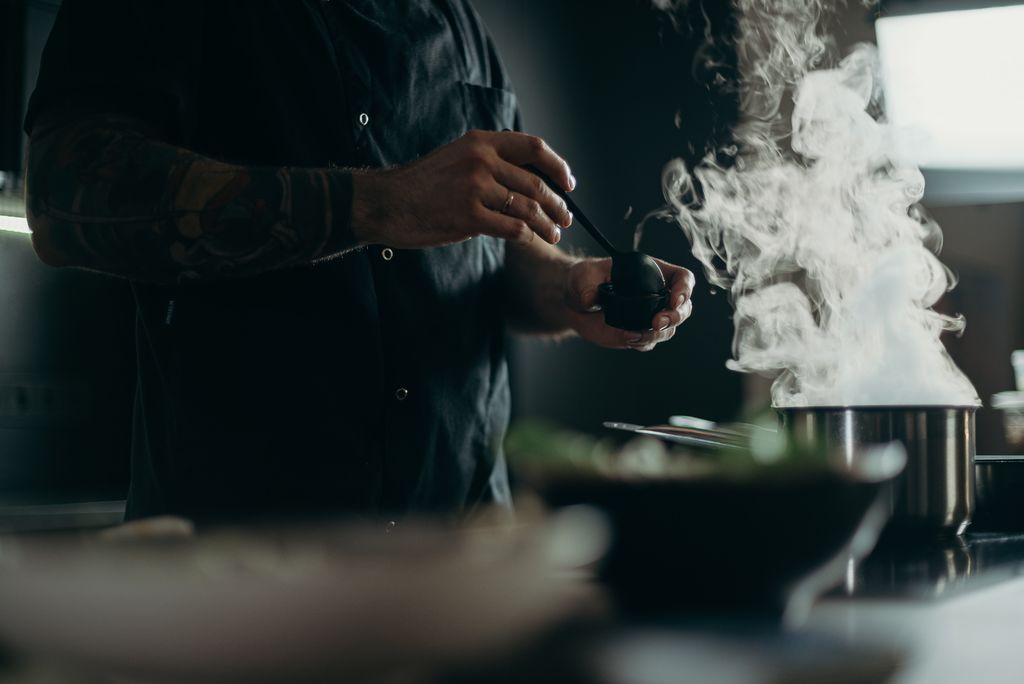 Industry Trends
24 Jan 2020
How Cloud Kitchens Are Shaping The Online Food Delivery Space
As more and more consumers prefer eating at home instead of dining out, food delivery is growing at an unprecedentedly high rate. In the US alone, online ordering and delivery have been growing 300% faster than dine-in traffic since 2014. With no signs of slowing down, food delivery is expected to grow to a $200 billion industry by 2025. Due to this shift toward off-premises dining and digital ordering, a new restaurant business model has emerged.
Cloud kitchens, also known as -- the somewhat sinister -- dark or ghost kitchens, are facilities that produce food for delivery purposes only with no dine-in space. Cloud kitchens first appeared in 2010 and are steadily gaining momentum ever since. From an entrepreneur's point of view, their popularity stems from their low upfront and running costs. From a customer's perspective, cloud kitchens have improved the customer experience and pushed the prices down.
For better or worse, cloud kitchens are shaping the online food delivery space. Let's view in more detail their impact and the changes they drive.
1. The online food delivery business is blooming
Cloud kitchens involve less hassle and cost than physical restaurants right from the start. For example, there's no need to rent a venue at a high-traffic location or to pay for remodeling and decoration. As for human resources? A cloud kitchen needs nothing more (or less, for that matter) than a competent kitchen and delivery staff. 
For these reasons, the concept of cloud kitchens is especially appealing to aspiring food entrepreneurs, who lack the financial capacity or the experience to open and manage a physical restaurant. Business ideas that would have otherwise remained unrealized are materialized into ghost kitchens.
Cloud kitchens are not only cheap and easy to set up. They are also extremely scalable. This makes them popular among experienced restaurant owners, as well, who jump at the opportunity to open multiple brands with low additional cost. In short, cloud kitchens are a promising business opportunity for both new and experienced restaurant operators. As such, they continue to pop up and expand the online food delivery space.
2. More affordable at-home dining 
Brick and mortar restaurants have high rental costs and occupy a large staff of waiters, cooks, delivery staff, and often concierges. All these expenses inevitably reflect on their prices, which are higher than what consumers are willing to pay. In fact, 37% of consumers say that the high cost discourages them from ordering food online. 
As mentioned above, cloud kitchens have significantly lower recurring costs than their physical counterparts. At the same time, they can accommodate the same, if not a bigger, number of customers. Therefore, having a larger profit margin, cloud kitchens can afford to offer competitive prices for quality food. This includes cuisines that address special dietary preferences and are traditionally more expensive, like vegan. 
3. Improved food quality and delivery
With minimum in-person interaction, cloud kitchens rely almost exclusively on the quality of their food and delivery services to build customer loyalty. 
That's why cloud kitchens cook with quality ingredients and employ experienced kitchen staff that can prepare delicious dishes, fast. All this effort would go to waste though, if the food is delivered cold, smashed, or mishandled. To avoid delivering a nasty surprise instead of a delicious meal, cloud restaurants use sturdy, temperature-resistant containers that keep the food in excellent condition.
Fast delivery is also a factor that heavily influences customer satisfaction and, consequently, retention. Attending to this specific consumer demand, cloud kitchens work with customer-oriented delivery staff and offer competitive delivery times that can be as short as 20 minutes.
4. More options for consumers
The cloud kitchen business model is very flexible. Previously, restaurant owners had to think twice before opening a new restaurant. Moreover, customers are usually skeptical of, let's say, Italian restaurants that suddenly advertise their traditional curry recipes. Therefore, adding a new cuisine to their existing menu was also risky.
Occupying the same facilities and using the same space more efficiently, a cloud kitchen can expand and operate under different brand names. This has resulted in an online food delivery space where diverse types of cuisines are constantly being introduced. 
Consumers can now enjoy healthier food options, like vegan or gluten-free dishes and mocktails. Sophisticated culinary experiences and new tastes are now a few clicks away. Additionally, dishes and meals that until recently weren't available for delivery can now be enjoyed at home -- think brunch and cocktails.
5. The competition is more fierce than ever
For all their benefits, cloud kitchens have squeezed into an already crowded market. As a result, both physical and delivery-only restaurants need to try harder (and smarter) to stand out. 
The stiff competition will ultimately bring positive change in the online food delivery business, at least from a technological aspect. The food industry is long overdue to embrace the notion of building a strong online presence. In an era where the larger consumer base, Millennials, is digitally savvy and avid social media users, ignoring online marketing opportunities is at least problematic.
Currently, many restaurants limit their marketing efforts to signing up for food aggregator apps. But as the latter overflow with physical and ghost restaurants, getting those "15 minutes of fame" gets increasingly harder and expensive. 
Forward-thinking restaurant owners are already looking for ways to raise brand awareness and build a profitable business on their own terms. That entails building a SEO optimized website to reach out to new customers and creating social media pages to stay connected to their loyal customers. 
In the long term, the most effective way to build a loyal client base is to create your own online ordering system. Building your own food ordering app gives you full control of your business decisions and helps you solidify your presence. Restaurants that have made this investment have managed to streamline their processes, understand their clients better, and increase their sales. 
Final thoughts
The future looks bright for cloud kitchens -- pun intended. While cloud kitchens continue to rise in number, the online food delivery landscape will change significantly. Customers will enjoy better food at more reasonable prices. Restaurant operators will have a hard time staying afloat unless they get up to speed with modern marketing strategies and optimize their online delivery system. It all remains to be seen, soon enough.