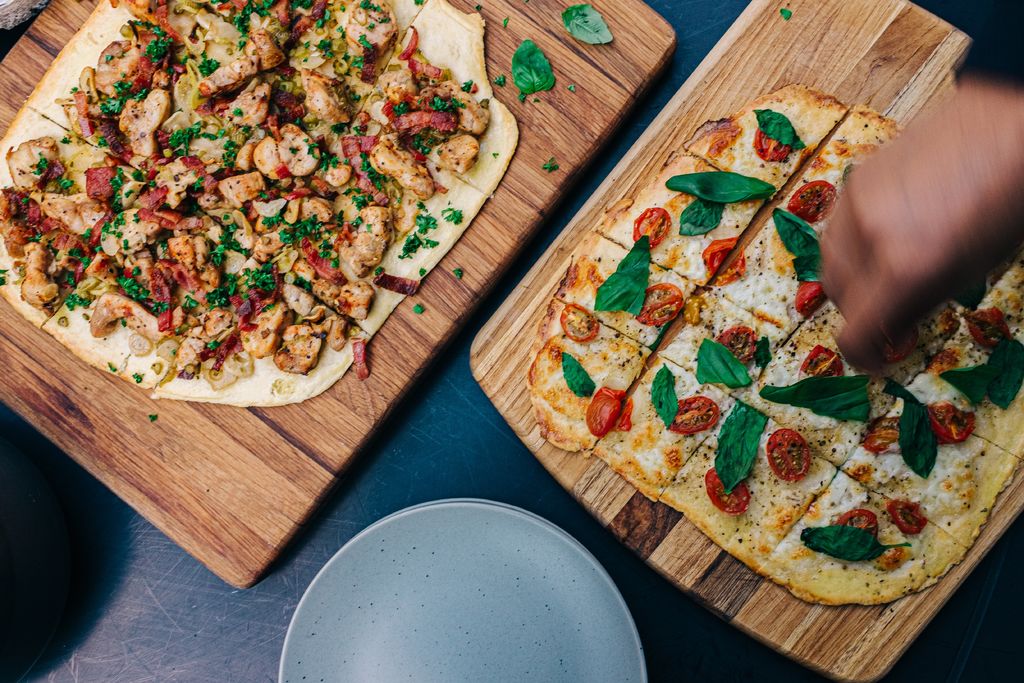 Online Ordering
12 Jan 2020
Embracing the digital ordering era: 8 advantages of online food ordering
Online food ordering is rapidly growing in popularity. The general eCommerce growth is one reason behind this trend. Modern consumers make most of their purchases online, and food ordering is no exception. The food and beverage industry is simply one of the last wheels of the eCommerce that has started spinning.
Online food ordering also addresses modern consumer needs, which are mostly the result of a fast-paced lifestyle. Convenience, ease and speed are now top priorities -- and online ordering successfully meets the above. 
Many restaurant owners are now offering the option to order online. The surge in the number of orders placed via a restaurant's website or app indicates they've made the right decision. If you're still not sure about whether online food ordering is essential for your business, we've gathered up 8 big-time benefits to help you make up your mind.
1. Greater convenience 
For the modern consumer, time is a commodity. Give them a solution to save time or the "hassle", and they will jump on the opportunity. The option to order food online, wherever they are and even hours ahead, is such an opportunity.
People love placing their order during their commute and having their meal delivered minutes before they arrive at their destination or during their lunch break at the office. Ordering ahead of time has its benefits as well, you avoid getting flooded with orders during peak hours.
2. Better ordering experience
Ordering food online provides customers with options that traditional phone ordering doesn't. For example, customers can take their time exploring the menu, review and modify the items in their basket, and accurately calculate the final cost before finalizing their order. The digital process minimizes the human error or misunderstanding vs. the phone ordering process. Plus, they can store their preferred payment method, favorite orders and repeat the ordering process with one click. 
Another feature that comes with online food ordering and customers seem to enjoy is order tracking. This process of monitoring "your" order from start to deliver adds a more personal touch to the event.
3. Fewer mistakes 
Machines rarely make mistakes, but humans often do. It's not unusual for a phone operator to write down the wrong address or mix up an order due to the workload or other in the workspace. Whatever mistake is made, it can't be corrected until it's too late and the order has already arrived at the "wrong" customer's doorstep. 
On the other hand, an online ordering system fully automates your ordering process and minimizes mistakes. When fewer mistakes are made, the overall efficiencies increase within the business, but more importantly you have a happy customer.
4. Honest feedback 
Customers, more than often hesitate to express a complaint over the phone or in-person in fear of sounding picky or rude. At the same time, a digital customer will be more than happy to leave a positive high star review on the internet.
When you have an online food ordering system in place, you can add a short survey to request your customers' honest input. Use the feedback to improve your offerings and increase customer satisfaction. At the same time, timely feedback can also prevent unhappy customers from venting out online and hurting your reputation. Just make sure you answer promptly and that you redeem your "mistake" by offering them some form of a reward with their next order.  
5. Online orders = larger orders
Online orders are larger than phone orders by an estimate of +20%. No surprise there: when people buy without pressure, they buy more. It's a well-known marketing tactic that supermarkets use. Why do you think that slow, notoriously boring music is for? It helps customers relax and wander around the store, see more merchandise, and eventually spend more. The same applies for online food ordering.
Then, there's the unmistakable benefit of visual presentation. In an online menu, you can highlight your most popular dishes, add enticing photos, or pop-up reminders for a soda or dessert. Another option is to send notifications for new dishes or place them on top of the menu. 
6. Access to customer data
An online food ordering system allows you to collect customer data that will give you valuable insight into your customers' preferences. Use this data to the maximum, and you'll see a significant increase in customer satisfaction and loyalty.
Analyzing customer behavior will help you predict demand or identify potential weaknesses. For example, in the way your menu is set up or the way you communicate offers. You'll also be able to further improve your strong areas and provide a personalized experience to your customers with discounts, rewards, or suggestions based on their buying habits. 
7. Larger customer base 
Modern consumers, especially Millennials and Gen Z, favor the internet over other means of communication. Placing an order online is a familiar process for them while reaching for a menu and ordering over the phone feels awkward and antiquated. 
You also need to consider the fact that customers can discover you by a random query while they're searching online for a place to eat. Perhaps they are new in the neighborhood or just looking to try something new. So, basically, if you don't have an online presence and offer online ordering, you're missing out on a large demographic of potential customers -- and you're generously giving them to your competitors!
8. It's what people want
It ultimately all comes down to this: off-premises dining is on a rapid rise. More specifically, according to a survey conducted by the National Restaurant Association, consumers report that more than 60% of their dining occasions are off-premises. When it comes to online orders, 79% of consumers placed orders via a restaurant's app or website within the past year. At the same time, 35% agree that it is easier to customize their order on a restaurant's own site or app.
Being in the hospitality sector, you know that you live to serve. If popular demand indicates that at-home dining is a growing trend and online ordering facilitates the process, it doesn't make much business sense to ignore it. 
Final thoughts
Online ordering is becoming the new norm in the food industry, offering a host of benefits for restaurant owners and customers alike. Whether you're new in the restaurant business or established, it's a business move you should seriously consider if you want to remain relevant, grow your customer base and your bottom line.