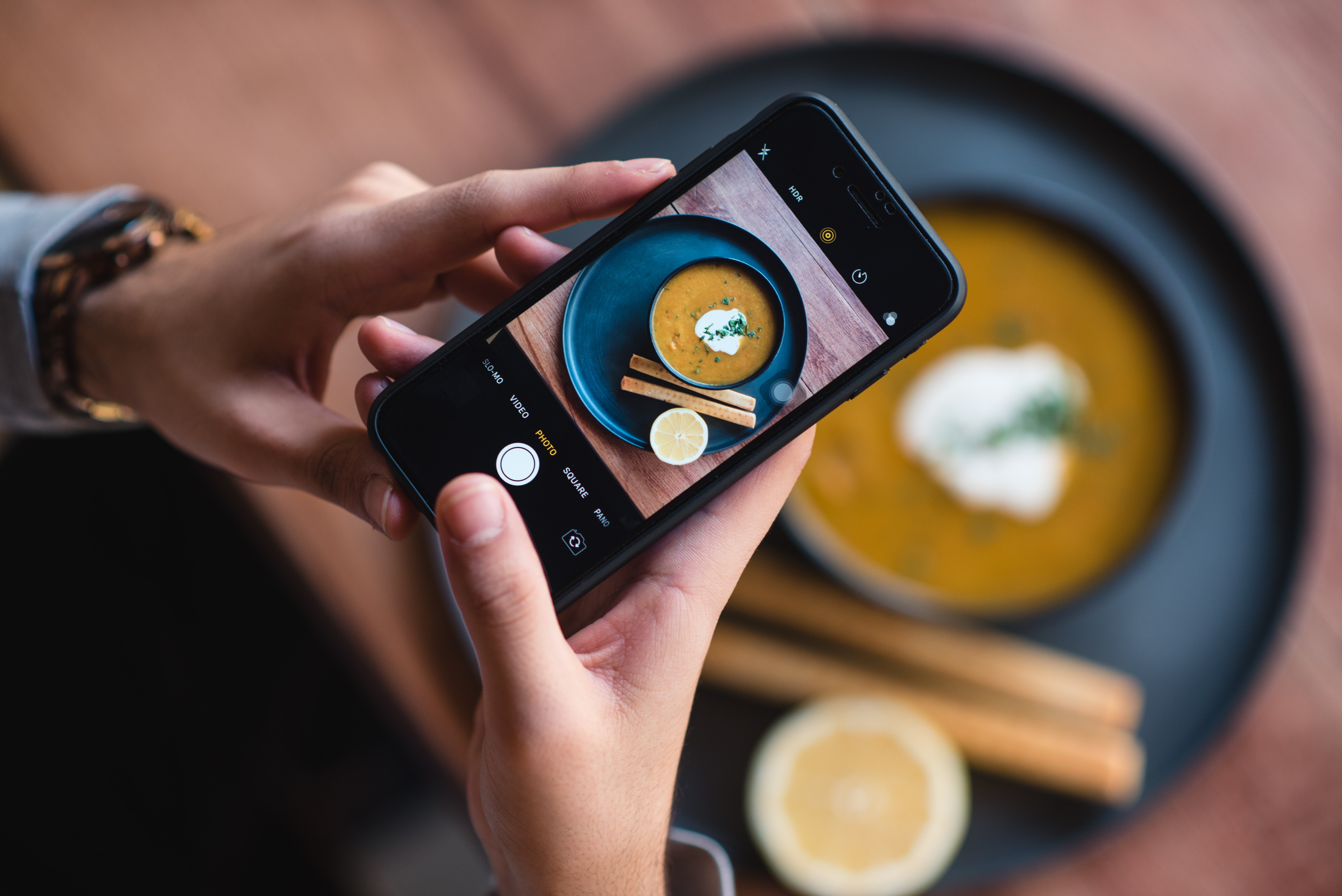 Online Ordering
27 Feb 2020
Why your restaurant needs a mobile app
Off-premises dining is on the rise, and so is online ordering. You probably already know that much and, hopefully, offer this service to your customers.
The question is, why build a mobile app if customers can order through your website? Well, for starters, a mobile app offers all the advantages of online food ordering. These include :
Ability to order ahead and on the go

One-click payment 

Easy order customization and repeat orders

Fewer mistakes

Direct customer feedback

Increased average order value (by 20%)

Accurate customer data
Then, there are more and unique benefits to developing a mobile app for your restaurant. A mobile app is with no exaggeration a win-win deal for restaurants and customers alike. Customers certainly seem to think so, as 60% of digital orders are currently placed via a mobile app. If popular demand is not reason enough for you, here's what else you can accomplish when you build a mobile app for your restaurant:
1. Stay top of mind
A restaurant app is the best way to stay top of mind and engage your customers. A mobile app literally within a hand's reach, so users can view it as they browse their smartphones (and people do that a lot these days!). Plus, if your app is on their smartphone, your restaurant will be the first option that comes to mind when their stomach starts growling. It's fast, convenient, and easy!
Apart from that, you can send push notifications to customers that haven't ordered in a while or to notify app users of offers and deals. Using the data you have collected, you can make personalized suggestions and send a notification on the day and time a customer usually places their order. The best part? You don't need to worry about whether they'll read it or not -- pop-up notifications can be read without having to click on them.
2. Increase foot traffic
Most online searches for restaurants are conducted on a mobile device, which means that consumers are making their dine-in decisions on the go. A mobile app with geolocation features gives you an excellent opportunity to attract customers to your restaurant. At the same time, you improve your diners' experience and make your employees' lives a lot easier.
For example, customers use the app to check whether there's a table available and reserve one while on their way. This reduces the waiting lines in your restaurant, which not only looks bad but also creates a feeling of urgency among diners. Unregulated foot traffic also puts a strain on your wait staff, especially if you don't have concierge staff to handle waiting customers.
What's more, iBeacon technology (which integrates with mobile apps only) enables you to locate app users who are nearby and send them a notification. Just remember to ask customers to share their location when they sign up.
3. Loyalty reward programs go better with mobile
Loyalty reward programs, like the name suggests, are designed to reward and retain loyal customers. The adoption of loyalty reward programs is low, though. Consumers are often confused about where they can find relevant information or how to redeem their rewards. Others forget altogether that they signed up.
Despite the low adoption rates, customers view loyalty programs positively. In a HT's Customer Engagement Technology Study, 45% of diners said they would select a restaurant if they belonged to its loyalty program. But it seems that they're willing to participate only if it's effortless and simple. A loyalty reward program coupled with a mobile wallet payment option makes it as effortless as it can be. To make sure they don't forget about it, send customers notifications prompting them to order when they're close to getting a reward.
4. Boost brand awareness
Mobile apps are very popular thanks to their ease of access and convenience. Customers view all mobile apps as utility tools and expect them to make their lives easier. If your restaurant app is well-designed, feature-rich, and lives up to these expectations, customers will be more than happy to leave an online review or tell their friends about it. Offering a discount or a special deal for referrals will help increase the number of new customers further. 
When it comes to boosting brand awareness, mobile apps and social media make for a strong pair. By integrating a social media sharing button, customers can share their orders on their social media profiles and advertise your restaurant. Another way to leverage these two is to develop buyer personas based on the data you've collected from your mobile app and create social media ads for your target demographics.
5. Meet the needs of millennial and Gen Z consumers 
Millennials and Gen Zers place 58% of online orders, so respecting their consumer needs and behaviors is a top priority. 
The first thing to keep into consideration is that both generations love the capabilities that technology offers. They like to have options, like viewing the menu and price list online before ordering or dining in. Saving time and hassle whenever possible is a prerequisite. They're also very active on social media, often sharing impressive dishes on their Instagram profiles. An intuitive restaurant app is a fun tool that your digitally-savvy consumers will love using! 
It's also worth noting that Gen Z, in particular, wants to have a more personal connection with their favorite brands. This is why many businesses are stepping up their game with loyalty rewards and mobile apps. Developing a restaurant mobile app will help you establish a brand personality and, therefore, a more personal relationship with the youngest generation of consumers.
6. Take customer experience to a whole new level
If designed correctly, a mobile app is easier to navigate than a mobile-friendly website. Users can sign up with their social media account and never have to sign in again, repeat orders, and pay with one click.  
Then, there are features exclusive to a restaurant mobile app, like collective orders. With the collective order feature, users share a link, and each one fills their individual order. What's so great about that? It saves a lot of time and hassle for employees trying to place an order for 5 different people from one single restaurant. Make no mistake --- this feature is highly appreciated among busy employees around lunchtime.
Final thoughts 
There's not much that a restaurant mobile app can't do for your business. Do you want to improve the customer experience online and offline? Bring more clients your way? Appeal to younger consumers? And if you've been struggling with customer engagement and retention? A mobile app can make a huge difference since it helps you stay in touch with customers without becoming annoying while it works amazingly well with loyalty reward programs.