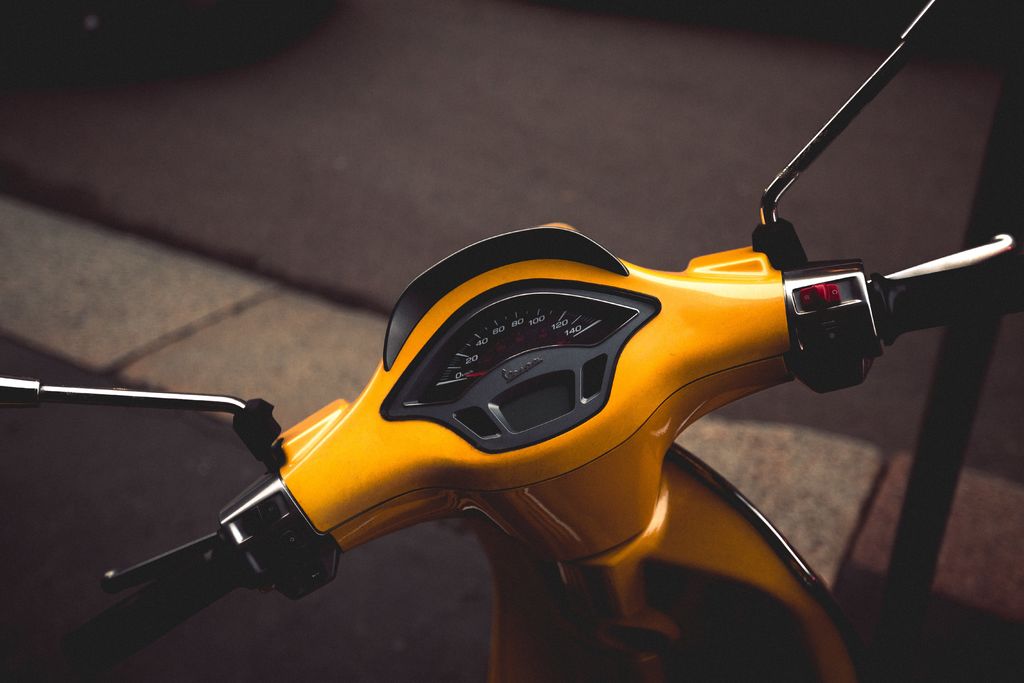 Industry Trends
20 Apr 2020
5 reasons you should enable order tracking for online food orders
The number of food orders placed online has significantly increased over the past few years. As a result, restaurants are constantly optimizing the online food ordering process so that their customers can enjoy a seamless experience. For this reason, many restaurant owners decide to build their own online food ordering systems. Some take it one step further and offer more advanced features, like order tracking.
But is the order tracking feature really worth your attention? Let's find out 5 things that order tracking will change for your customers and your restaurant, and you may find that it's more than a shiny object.
1. Improve the customer experience
Some might argue that an accurate (and short) delivery time will suffice to offer excellent service. As long as it's paired with delicious food delivered in excellent condition, of course.
While that might be true, it also stands to reason that you can't go wrong with offering one more service to your customers. If order tracking is available, customers will want to check their order status when they're the most hungry and start to get impatient. And they will be relieved to know their meal is on the way!
What's more, you have to factor in the fact that online food ordering is part of the eCommerce. Order tracking for online orders is a given. Therefore, customers are sort of expecting this feature from all modern businesses offering eCommerce services.
2. Build customer loyalty
As a direct result of offering a superior customer experience, your client base will go strong and stable. When customers see that you go the extra mile to attend to their needs, you quickly become their favorite. Also, order tracking satisfies their request for more visibility into their orders and helps builds trust, both of which contribute to reinforcing customer loyalty.
Loyal customers are the best ambassadors for your restaurant. Word of mouth that comes from a satisfied customer is, inarguably, the most reliable and convincing advertising method any business can hope for. So, as you're increasing customer loyalty with your top-notch service, you're at the same time attracting new clients.
3. Have a competitive advantage
The restaurant industry has always been saturated. With the introduction of cloud kitchens in the mix, the online delivery space has become even more competitive. To secure your spot, you need to be one step ahead in the customer experience game. And since not many restaurants are currently offering order tracking as a service, adding this feature gives you a competitive edge.
See the example of Domino's pizza, which has substantially increased its market share after adding order tracking. This goes to show that order tracking indeed adds to the customer experience. Plus, as expected, offering a feature that your competitors don't help you gain more customers.
4. Allow for more visibility
You've surely dined in a restaurant where you can see the staff preparing the food. Doesn't this give you some extra reassurance that your food has been prepared with care? Don't you get the message that "We have nothing to hide?" Similarly, when customers are able to track their orders, they feel like they have more control over what's happening with their order.
Allowing customers to track their orders is like opening a virtual door to your kitchen and letting them take a peek. Visibility and transparency are becoming all the more important, defining where their loyalty lies and where they spend their money on. If you want to impress modern customers, give order tracking a go.
5. Reduce complaints
Every restaurant kitchen occasionally turns into a hell kitchen. When orders keep coming in, there are bound to be delays from your side, and frustration from the customers' side.
Though some will still roll their eyes in impatience, order tracking can stop most customers from picking up the phone, asking impatiently where their order is. Most importantly, order tracking doesn't just refrain customers from complaining. The mere fact that you've cared enough to provide this service predisposes customers to trust (and like!) you more, making it less likely they'll lose their patience.
Final thoughts
Order tracking is another ingredient to your restaurant's success. In an industry as competitive as F&B, any feature that elevates the customer experience can make the difference between staying afloat and thriving.
Order tracking goes very well with a mobile app. Check our post on why your restaurant needs a mobile app, and offer your customers the best online food ordering experience!