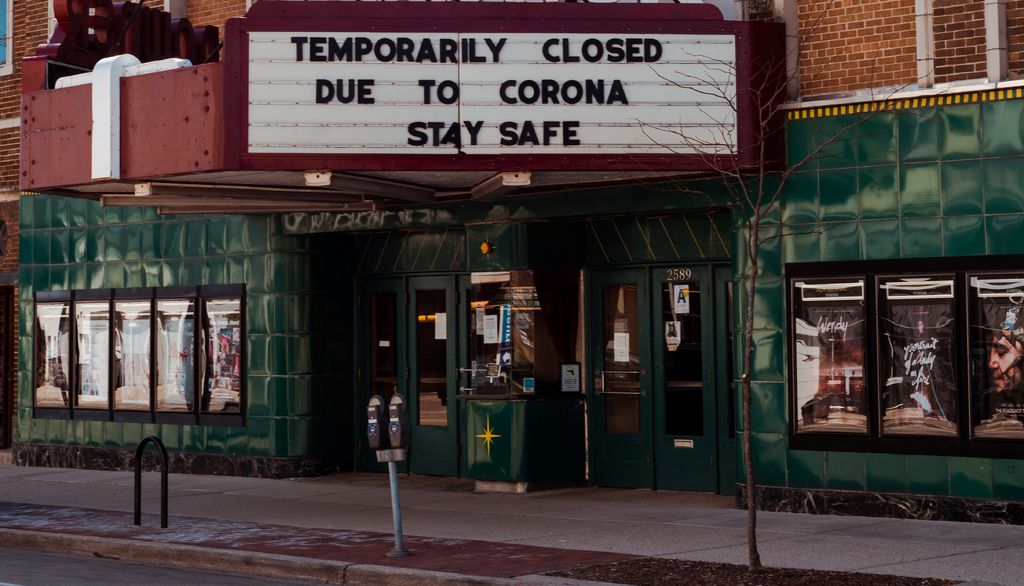 How restaurants can profit using online food delivery during the coronavirus lockdown
The coronavirus pandemic has brought the restaurant industry to its knees. According to a National Restaurant Association survey, 2 out of 3 restaurant employees have lost their job, and 4 out of 10 restaurants have closed since the COVID-19 outbreak. The industry is expected to sustain $240 billion in losses by the end of 2020.
At the same time, due to shelter-in-place restrictions, the demand for food delivery is on the rise. Many dine-in restaurants have shifted to delivery and take-out to avoid closure, with some turning their parking areas into pick-up points.
Restaurants that had already invested in online food delivery are not just staying afloat but have actually seen their profits increase. This goes to show that you can always make something good out of a bad situation if you know how to handle it correctly. Read this post to discover how you can leverage the shift towards food delivery to make a profit during the coronavirus lockdown.
1. Promote healthy eating
Shelter-in-place has left people dealing with negative emotions and a generalized sense of uneasiness. Due to loneliness, anxiety, stress, or even boredom, many have turned to food for comfort. And not just any food -- in a survey conducted by Chipotle and YouGov, 36% of respondents said they are eating processed or junk food.
What we eat affects the way we feel. Poor nutrition can worsen conditions like anxiety and depression, so try to get your customers back on track by promoting healthy eating. Enrich your menu with healthy options, like cereal bars, smoothies, whole-grain sandwiches with vegetables instead of meat.
Add warm salads and create healthier versions of your dishes so that your customers still enjoy food that feels "comfy" but is less calorie-dense. Promote your new dishes with a discount, mouth-watering photos, and by including nutritional information.
2. Get creative with your offerings
The coronavirus outbreak has forced a new lifestyle on most of us. People are working from home, children are discovering distance learning, and night-outs have turned into binge-watching weekends. You can't go wrong with adjusting your menu accordingly to meet the consumer demands that have arisen from this new reality.
Create a lunch menu for people working from home, for instance. You can either add new, light dishes, like salads or offer smaller portions of popular dishes at lower prices.
You can also offer special menus, like a kids menu, power breakfast, or Netflix combos. Keep in mind that some might still want to cook their own food just to keep themselves occupied, so include meal kits to your offerings.
Adding new dishes or reinventing existing recipes doesn't have to be complicated or expensive. Using high-quality speed-scratch ingredients, you can add an interesting flavor twist and create signature dishes.
3. Partner with local restaurants and supermarkets
Join forces with other restaurants to increase your offerings, create a more attractive menu, and help a small business that might be struggling. You can team up with a local bakery, for example, to add desserts and fresh bread to your menu.
Another trend you can leverage is grocery delivery. Since going out for groceries has become sort of an adventure, people prefer to make their purchases online and have them delivered at their door.
Partnering with a local supermarket to deliver essential household supplies benefits all parties involved. You get to increase your profit while accommodating your customers' needs and supporting a local business. It's a fair deal!
4. Boost your social media presence
If there ever was a good time to work on your social media presence, it's now. Your customers spend the better (or at least a good) part of their day surfing on social media. Make sure to be there and catch their attention. Post regularly, if not daily, to remind customers that your restaurant is up and running, following all the safety guidelines, and delivering delicious food as always.
Keep in mind that people have grown weary of the coronavirus misery. Promote donation initiatives and share significant developments, but most of your content should take their mind off the lockdown.
There are many ways to connect with your customers and reach out to new ones. People love it when you put a different spin on a popular recipe, for instance, so that's one thing you can do. Of course, let customers know they can order a meal kit from you to prepare the recipe themselves.
You can also start a poll where they can pick one out of five dishes to add to your menu. Another idea is to hold competitions where they'll submit their recipes, and the winner gets a free meal. Whatever you post, always remind your customers to share it and offer a discount for referrals.
Lastly, don't forget that now you have the chance to be discovered by many first-time customers, like those who previously ordered lunch at work. And it will happen online, through a simple Google search. Make it a priority to revisit your SEO strategy and optimize your keywords so that your restaurant pops up among the first results.
5. Show customers that you care
In times of crisis, feelings become more intense, and people get more sensitive. They notice who contributes and who is indifferent.
Show customers that you're worth their dollar by joining the effort against the financial crisis and the pandemic. Let them know that with each order, you donate part of the profit to a coronavirus-related cause. This way, your customers can get joy from the fact that they're contributing too.
You can additionally offer free meals to a local homeless shelter or healthcare employees and other front-line workers. Promote your efforts on social media, but be careful not to flaunt. You don't want to play the hero. You want to motivate your customers to do the same or support your effort.
Don't forget that your customers might be struggling too. Offer discounts to the unemployed and create gift cards so that your customers can "treat" their friends to a meal.
6. Give your customers some peace of mind
Many people are just too worried about the virus and hesitate to entrust someone else with cooking their meal. Were they wearing a mask? Did they wash the food properly? How do I know the person who prepared the food is healthy? These concerns have always been there, to some extent, but now they're more disturbing than ever.
It's, therefore, essential to reassure your customers that you're taking these concerns seriously. Write a brief announcement that will pop up on your restaurant's website, acknowledging the situation. Reassure customers that your restaurant is taking all the necessary protective measures, such as conducting regular health checks and disinfecting high-touch areas.
What they see with their own eyes matters more, though. Make sure your delivery staff always wears gloves and a mask and carries disinfectant. Use tamper-evident packaging for an extra sense of safety.
Food for thought
The coronavirus has put a strain on the restaurant business, but online food delivery provides a silver lining. If you haven't done so already, take quick steps to guide your dine-in customers towards online ordering. Be on the lookout for partnership opportunities, amp up your digital presence, and adjust your menu to address new consumer needs. This is your chance to renew customer trust and even gain new customers, so make good use of it.