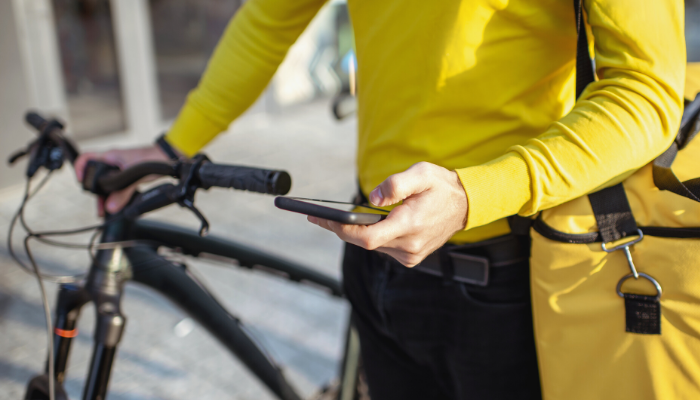 How a driver assist app makes your restaurant delivery process more efficient
Starting with building an online food ordering system, using technology can transform the way your restaurant operates. In this post, we're going to discuss the benefits of a tech tool addressed to your delivery drivers; namely, the driver assist app. The driver assist app streamlines and speeds up your delivery process, thereby helping you cut down on costs and offer better service to your customers. If this sounds interesting to you, read on to find out more.
1. Clear instructions
Background noise, rush, even messy handwriting can send your delivery drivers to the wrong address. Inevitably, your customers will receive their food late and cold. Some might want to replace food delivered in poor condition or cancel their order altogether and ask for a refund. 
Using a driver assist app alongside an online ordering system, your drivers get accurate instructions every time. This spares them from unnecessary backs and forths and ensures your customers receive their orders fast and in excellent condition. At the same time, you reduce costs related to fuel consumption and order replacements or cancelations.
2. Route optimization
A driver assist app ensures your drivers will get not only accurate but, most importantly, the best directions to their destination. How? The driver assist app integrates with maps and automatically calculates the optimal route to the destination, saving your drivers from getting stuck in traffic or spending extra time on the road. Shorter delivery times mean less frustration for your drivers, less money spent on fuel, and faster service for your customers. 
3. Real-time delivery tracking
The driver assist app integrates with maps to track your delivery drivers by using the GPS of their smartphone. When you know where your drivers are at any time, you can offer a more accurate estimated delivery time. This is most useful during busy hours when it's easy to lose sight of who is doing what. What's more, the app sends a status update when the customer has received their order and marks the driver as returning to the store, allowing for more efficient routing decisions.
4. Efficient auto-assignment 
The routing station will automatically assign the first order to be delivered to the first available driver. The great benefit to this is that you don't need a person to manage the delivery orders and guide the drivers. Keep in mind, also, that some drivers (especially the more experienced ones) prefer delivering orders to customers who tip better, even with outstanding orders waiting. Not following the right order means the food is delivered late and cold to some customers. With the routing station automatically assigning orders, you avoid this major issue that diminishes customer satisfaction and messes up the delivery process.
5. Restaurant reporting
There are always blind spots when running a business, no matter how closely you monitor your employees and your restaurant operations (which is nearly impossible for larger chains, anyway). Luckily, collecting and analyzing data can help you understand what works and what needs fixing. The driver assist app, in particular, collects data based on actual delivery times and not estimates. This data is then used to generate reports that will help you optimize your delivery process, improve delivery times, and identify when a driver needs retraining. 
Food for thought
A driver assist app makes your drivers' lives easier and helps your restaurant achieve fast delivery times with less effort. Why does this matter? Keeping employees happy and your processes streamlined helps your restaurant run like a clock. As for keeping customers happy, that's pretty much the whole point of being in this business and the key to surviving. If you want to take it a step further, enable order tracking for online food orders so that customers get more visibility and enjoy the online ordering experience better!