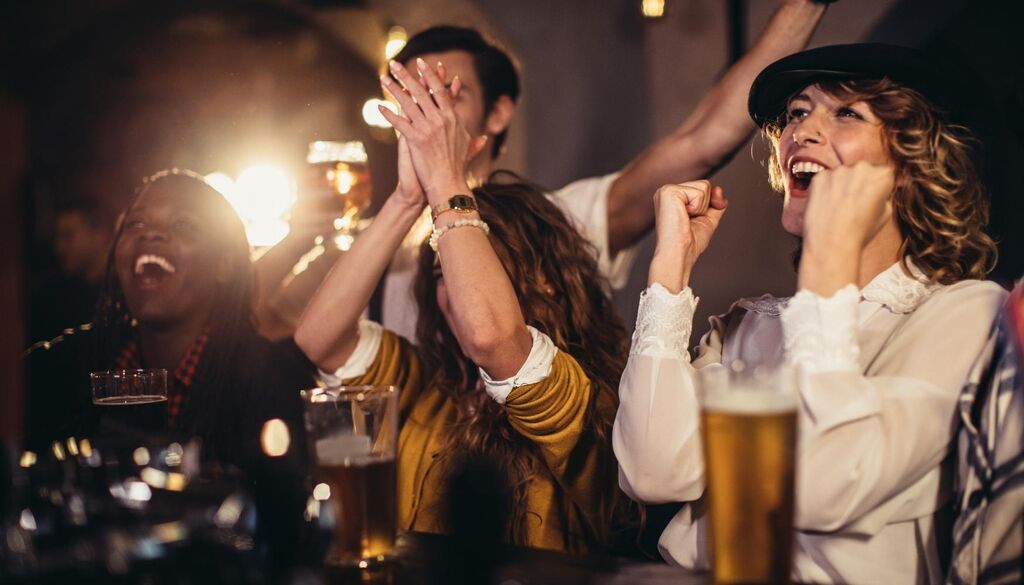 Increase your restaurant's revenue on game nights
What better way to attract more customers and raise awareness of your restaurant than game nights? To survive in the competitive restaurant industry, it's essential to come up with innovative ideas!
People feel connected through sports. So what better way to increase your restaurant's revenue than through game nights. This can be anything from football to tennis to the Olympics. 
Let me share with you some ways you can prepare your restaurant for sporting events:
1. Change up your menu
Get your guests in the mood by offering some festive, football-themed drinks. Name a cocktail after your team or a star player. Offer food on your menu that matches the event and gives your guests a unique, memorable experience while watching their favorite sports team.
2. Promote a discount 
Discounts on food and drinks are a great incentive for customers to stop by. Coupons or promo cards can also encourage customers to order more than they otherwise would. Unique promotions help attract sports enthusiasts who want to enjoy affordable, high-quality food.
3. Speak the language of your customers
Give people a reason to watch the games at your restaurant. Aside from special food and drinks, creating a fun atmosphere to watch a game also helps attract customers. Have your staff wear uniforms to show their support for the home team or celebrate goals in a special way.
4. Promote your restaurant as a destination for game night
To draw crowds to your restaurant for the big game, you need to promote the experience your restaurant offers on game day. Take plenty of photos during your first sporting event to share on social media. If you need marketing tools for your restaurant to boost your business, check out Fimble's powerful marketing. Fimble's powerful marketing tools can help you promote your business on multiple channels.
5. Do giveaways
Social media marketing is one of the most important marketing mediums of the digital age. It allows you to make your business more accessible to your followers. You can use social media to promote upcoming events. For example, include your online orders for game nights in sweepstakes and give away tickets to the next big sports game in your city.
6. Spread the word via QR Code
Think about targeting people at your restaurant by creating a flyer with a QR code that links to your game night menu. Hang the flyer in busy locations and give it to passersby before the event. The codes can hide things like a discount coupon, the game night schedule, and basically any information that can be uploaded to a digital form. Hang the flyer in busy locations and give it to passersby before the event.
Food for thought
Your restaurant does not have to be a sports restaurant or bar to host a game night. Some people prefer to dine at a traditional restaurant and watch a sporting event. Whether it's the local team or the national team playing, sporting events are a great way to increase your restaurant's revenue. Before you take the plunge to host game nights at your restaurant, you need to know your customers. Collect and organise your restaurant's data using Fimble and plan from there.