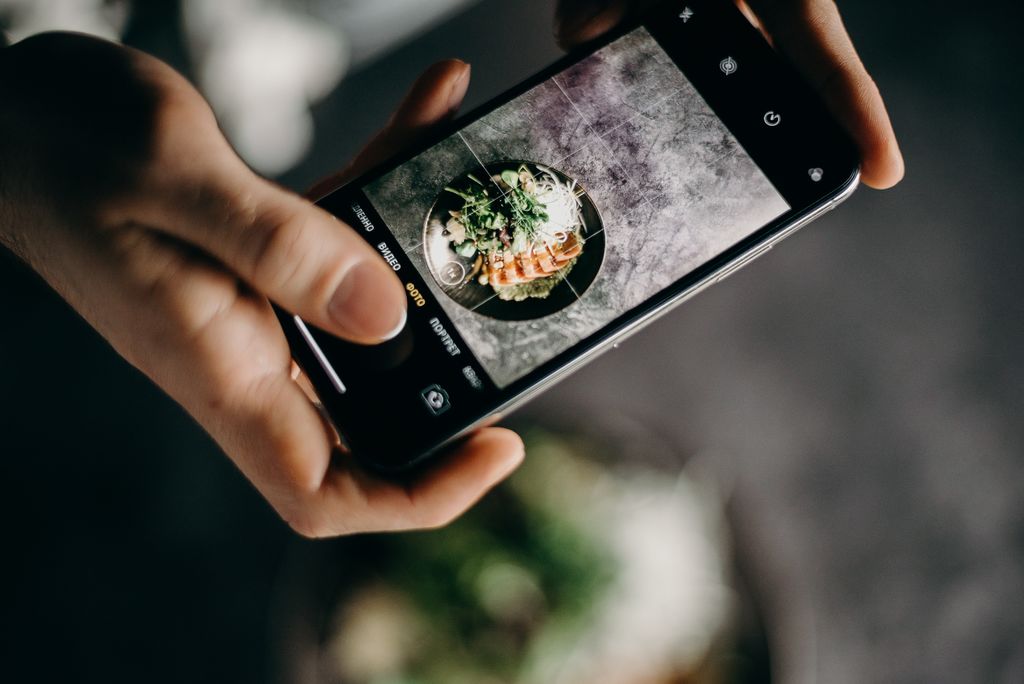 How to use social media to encourage online food ordering
Social media sites are immensely popular. How popular? Well, in 2019, there were 3.5 billion active social media users globally. And, since 11 new people start using social media every second, it's safe to say that this number is significantly higher as we speak (and that it will be even higher by the time you're done reading this!). Being so popular, social media platforms were destined to turn into powerful marketing tools for modern businesses. 
Restaurants are no exception, as they too can benefit from the exposure on social media. A strong social media presence helps you raise awareness about your restaurant and strengthen your brand image. People will notice you more, and customers will know you better. No matter which social media platform you're using (we suggest that you use as many as you can), doing so will ultimately increase your restaurant sales. 
If you want to increase online food ordering, social media is the right place to be. It's online, it's crowded, and it's very good at influencing people. Without further ado, let's look at some obvious -- and other, less obvious -- ways social media encourages online food ordering. 
1. Enable social media ordering
Let's start with the obvious, because many restaurants have yet to use this capability. Facebook and Instagram feature an "order food" button through which customers can place orders directly to your restaurant. First, build a business page for your restaurant including all the necessary information, like address, opening hours, website, and menu. Then don't forget to set up food orders as well! Alternatively, if you want to promote your website or mobile app, add a link to those and offer a discount for first-time online orders. 
2. Create exclusive offers

 
Facebook, Instagram, and Twitter are great for pushing customers towards online ordering with a simple, straightforward "trick." Just create exclusive, limited-time offers around lunch and dinner for those who order online. Apart from encouraging online food orders, create offers to promote certain dishes, new lunch menus or DYI meal kits, or even to get people to download your restaurant mobile app. 
3. Create Facebook ads
Facebook remains the largest social media platform in the world. Being on Facebook not only expands your reach but also offers you the opportunity to create targeted marketing, using geotargeting. This means that you can advertise to people in your area while you can also target people based on their age and interests. Geotargeting brings better results and has less financial risk, so definitely include Facebook ads in your strategy.
4. Share photos
Sharing a photo is the best way to show how amazing your food is without using any words. Visual content is powerful, and it has an immediate effect! Facebook, Twitter, and Pinterest are all great for photo sharing. But the clear winner in the photo-sharing category is Instagram.
Instagram is the virtual hanging space for food lovers and the number one social media platform for younger audiences. 38% of Instagram users view food content while #food accounts for more than 250 million posts per month.  If your restaurant addresses younger age groups, don't think twice: create an Instagram account today. You can start your own hashtag with your restaurant's name and use existing popular hashtags like #foodporn, #instafood, and #foodlover.
5. Write fun tweets
The character limit on Twitter can work in your favor, as it motivates you to write witty, to-the-point tweets to communicate your message to your followers. Upload photos to accompany your text and remember to use hashtags for better engagement. Choose your timing wisely -- post at noon and in the evening so that your message has the desired results and brings in more online orders on the spot.
6. Create your own YouTube channel
Videos are one of the most popular media, and YouTube is the best platform to host them. Creating a YouTube channel is a bold move that says you're committed to your restaurant business and that you're willing to invest in satisfying your customers. It's also a fantastic way to build engagement and reach out to new customers. Upload videos with behind-the-scenes videos, new recipes, and special events to give your audience something fresh and interesting. 
7. Social media monitoring
Do you want to know what customers are saying about your restaurant? Set a group of keywords, and let social media monitoring tools do their job! Apart from giving you amazing insights into your customers' demographics and the overall sentiment about your business, social media monitoring also helps you drive customers your way. 
Let's say that a signature dish of yours is particularly popular and gets repeatedly mentioned. You can take advantage of this to encourage online orders by offering a special discount on that dish for those ordering via your mobile app, website, or social media.
8. Attract customers using social proof
Other people's opinions shape our own as well and affect our judgment. This is why ratings and reviews have a huge impact on sales, including those of restaurants. Social media is one more place where customers can leave reviews that will be read by hundreds near your location. 
Encourage customers to share their experience on social media to create some buzz and encourage more online orders. If you have recently introduced a new dish, for example, upload a photo and ask customers who have tried it to leave their comments and share it on their profiles. Include a limited-time offer for online orders, and it's a double win for you: you have just promoted your new dish and increased online orders.
If you're ready to invest more in social proof, try influencer marketing. Seek out food bloggers and vloggers who can write about you in their blogs or feature your restaurant in their videos to expand your reach to even more food lovers.
Food for thought
All modern restaurants should be attuned to social media because this is where your customers (and your competitors!) are. Using these simple social media marketing techniques, you can not only reach out to more customers but also sway them towards online food ordering. 
Do you want to offer your customers more digital ordering channels? Then check our post 8 digital ordering channels you need to keep your eyes on for some exciting ideas!