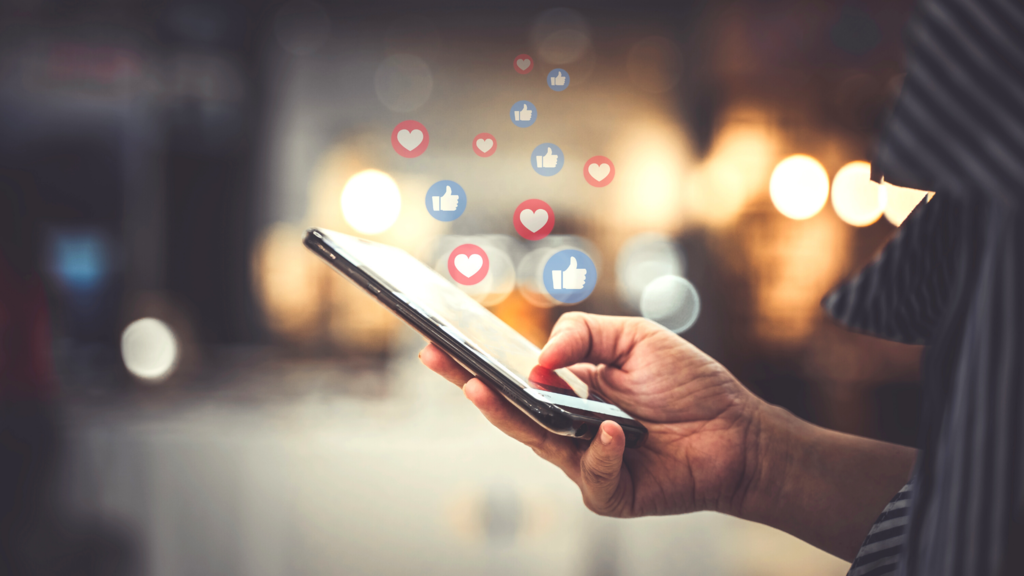 9 Marketing tips for dark kitchens
In our previous post, Pros and cons of operating a dark kitchen, we discussed how one of the biggest challenges of running a dark kitchen is attracting customers, first, and retaining them, second. In this post, we'll explain how you can market your dark kitchen to increase visibility, target the right audience, and acquire loyal customers.
1. Be active on social media
Dark kitchens have few opportunities to connect with their customers offline. Lucky for you, most people are avid social media users, particularly Millennials and Generation-Zers. Therefore, staying active on social media can help a ghost restaurant stay top of mind for existing customers and become known to a wider audience via shared content, mentions, and contests.
Most social media platforms can help in this respect, but your top choices are Instagram, Facebook, and Twitter. Instagram hashtags, stories, and photos are an excellent recipe for keeping customers engaged with short reminders of your restaurant. Images that capture the deliciousness of your food can entice customers to order right away! Besides, Facebook and Instagram enable online ordering, so make sure you activate this option as you set up your business page. 
2. Develop an SEO strategy and paid ads
Create ads for Facebook, Instagram, and Google so that your restaurant begins to pop up and people start to know you. Collect and analyze customer data from all available resources, such as your POS and social media, to target the right audience with your ads. The geolocation feature on Facebook will also help you advertise your restaurant to people within your delivery radius. 
SEO is about using the right keywords so that your restaurant appears high in Google when customers make a relevant search, e.g., "Indian cuisine Williamsburg." You must use keywords on your website and when you create Google ads as well. Given that increasing your online visibility is crucial for your restaurant's survival, it's worth hiring a professional to undertake your digital marketing strategy.
3. Use SMS and email marketing 
With all these online communication platforms, messages might sound old-fashioned. But before you rush to reject them, know that SMSs have an impressive 98% opening rate. This means there's hardly a better, more surefire way to communicate your offers to customers.
Although they have a lower opening rate, emails should also be part of your marketing strategy since they allow for more meaningful communication. Apart from current promotions, share news and videos that your customers might have missed on social media.
4. Try influencer marketing
Getting your name mentioned by someone people know and trust adds credibility to your ghost kitchen. Food bloggers have a big stream of followers whom they can influence with their reviews and opinions. Do online research to find out those closest to you and reach out to them. This extra push of advertising will give an organic boost to your online visibility and a vote of trust from popular people. 
5. Build a loyalty reward program
Incentivize and show your appreciation to customers with a loyalty reward program, and you'll find that word about your dark kitchen will spread more quickly. However, you choose to structure your program, remember to keep it simple and fun. For more tips on building a winning loyalty program, Keep your friends close: 10 tips for a successful restaurant loyalty program.
6. Join events
What better way to engage customers than letting them meet the people behind your restaurant? Stay tuned for F&B events and participate so that customers can meet you in person, and more people learn about your restaurant. Apart from food festivals and other fun events, make a point of contributing to charities as well, and that you encourage your customers to do the same by promoting the cause on social media.
7. Remind customers to leave a review
Leaving online reviews isn't anyone's priority, for sure. Give customers a polite nudge by sending them an email or SMS shortly after their order to thank them and ask for a review. If you don't have their contact details, put a "thank you" note in your delivery bag, mentioning how much you'd appreciate a review. To increase your chances of getting that much-needed review, offer customers who leave a review a special deal with the next order.
8. Respond to customer feedback
Responding to customer feedback shows respect and commitment to serving your customers well. Check your accounts every day and make sure you thank customers for their feedback. You'll be lucky to get only positive reviews. When you receive negative feedback or even unkind comments, always answer politely and reassure those who weren't satisfied with their experience that will act upon their feedback.
9. Build a website
If you want to make an even better impression, don't just build a business page on social media but create your own website as well. Your website should be SEO optimized with keywords. Everything on your website must be well-curated and perfected to detail according to the image you want to build and the audience you want to attract, so even the font of your menu matters. Adding an "about us" section will also help customers put a face to the name, which can help tremendously with customer retention.
Food for thought
To attract your first-time customers, grab every opportunity to get your name mentioned and your business noticed. After that, there are no...dark secrets for success, only great food and service and consistent communication with customers. 
Social media can help dark kitchens increase their outreach and any type of restaurant to increase their online orders. Read our post How to use social media to encourage online food ordering to find out how.