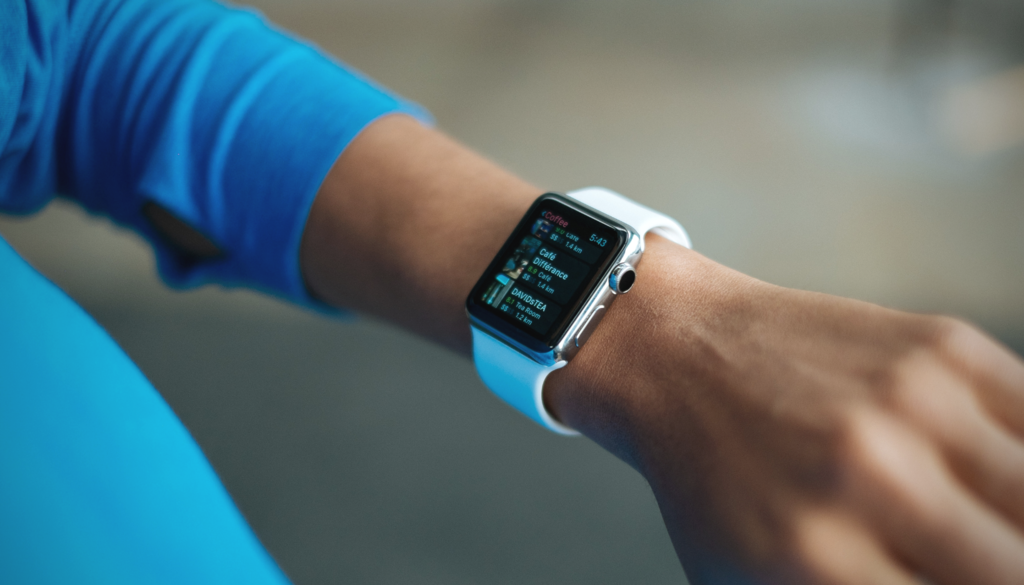 8 digital ordering channels you need to keep your eyes on
You've read time and again how modern customers are super busy, always on the move, with little time to eat -- let alone to go through the tedious process of picking up the phone and placing an order. Now, let's call it like it is: modern customers are spoilt. They're spoilt for choice, speed, and, most of all, convenience. Online food ordering fits the bill perfectly, satisfying their need for quick food ordering with a few taps on their smartphone. 
What about choices? Most orders are placed over the phone, via a mobile app or the restaurant's website, but there are plenty of other options out there. Want to take a look? These are 8 online ordering channels you need to be aware of. Some might surprise you:
1. Order via social media
With the social media craze going strong, enabling online ordering via social media makes sense. Domino's pizza was among the first businesses to lead the way, with their "order via tweet" option, which was more or less what it sounds.
Instagram also enables online food ordering with its Order Food button for restaurants with an Instagram profile. Instagram is also the perfect platform to attract a following of food lovers if you upload new photos regularly and use the right hashtags.  
Then, there's good, old Facebook. With Facebook remaining the most used platform among all ages (except teens), you have no excuse not to create a business page and enable online orders. 
2. Order via a virtual assistant
It's no surprise that virtual assistants have gotten into the game. One example is that of Domino's pizza, which has created a bot named Dom. You can find Dom on Facebook messenger to place your order or ask a question. Another example is that of Starbucks, which has integrated "My Starbucks barista" into its mobile app. Customers can order and pay by voice or text. Both Domino's and Starbucks have also activated Alexa's "reorder skill," enabling customers to order their favorite food and drinks even faster.
3. Order via a smartwatch
If you thought it wasn't possible for online ordering to be closer than on the palm of your hands, you're wrong! Domino's has brought online ordering to your...wrist, since they've enabled their customers to place their orders on their smartwatches. 
4. Order via a smart TV
OK, seriously, how much easier can it get? For Papa John's customers, very. These lucky fellows only have to lift a finger and reach for the remote. Papa John's app is integrated into Apple TV, so all their customers have to do is press pause for a second, jump to the restaurant's app, and place their order.
5. Order via car
Customers can order from their smartwatch, from their smart TV, and -- coming soon from their favorite Domino's pizza -- from their cars too. That's right, Domino's is developing an in-car ordering app that will allow customers to place an order for delivery or pick up. The app will track the location and direction of the car and direct the driver to the nearest location for pick up. Also, tracking the vehicle's speed, the app will estimate the time of arrival so that the order is prepared right on time and delivered at the right temperature. 
6. Order via a QR code

 
Now, let's see a few options for enabling online ordering for your dine-in customers, as well. First, there are QR code menus. Digital menus are a great alternative to disposable menus (courtesy of the COVID-19). All you need to do is upload your menu in PDF format, convert it into a QR code, and there you have it -- a digital menu your customers can open by scanning the QR code on their smartphones. Enable ordering so that customers can order right away.
7. Kiosk ordering
Self-service ordering kiosks decongest long waiting lines at the register and allow you to work with less staff and lower cost. Several big restaurant chains, including Taco Bell And McDonald's, have seen the average order spent increase by up to 30% when customers are ordering via self-service apps and kiosks. 
This is partly because kiosks do an excellent job upselling, never forgetting to suggest a soda, for example, or sounding too pushy. And also because when the customer places the order without the pressure of having people waiting behind, they explore the menu more. What's more, in the (post-)coronavirus era, you need to be thoughtful of customers who still wish to limit interactions to a minimum. 
8. Table ordering
An option similar to kiosk ordering, table ordering enables customers to order as they're seated using the tablet they'll find on their table. Table ordering, though a bit expensive, significantly improves the dining experience. The customers can order (and reorder!) and pay whenever they're ready, without having to wait for a busy waiter to notice them. 
A direct benefit for your business is that, since customers finish their meals faster, you get to serve more tables every day. Plus, the app generates data on your customers' ordering habits, popular items, busy hours, and more. This data will help you understand your business more and operate your restaurant better. 
Food for thought
It's good to know what's going on in the online ordering world, even if some of the options we explored are too much for the average restaurant. Social media ordering, however, as well as kiosk self-service and QR code menus or table ordering are viable options for most restaurants. If you want to start with the basics, take a look at our post Building a mobile app for your restaurant? Make sure you include these 9 features!. Here, you'll find a comprehensive checklist for a restaurant mobile app that keeps customers happy and loyal.